Test more advertising content, faster, with less budget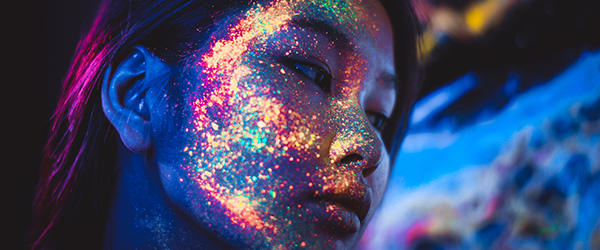 Smart marketers know that the strongest creative achieves more impact with less spend. So how do you go to market with the most effective creative, whilst combating shrinking market research budgets and shorter creative development timelines?
Good news! There's a new way to measure creative effectiveness at scale with Link AI on Kantar Marketplace.
Link AI provides fast, reliable, affordable predictions in as few as 15 minutes, so you can scale your testing to cover more of your content – and still stick to your budget. And with the addition of Link AI on Kantar Marketplace, you can access our suite of agile ad testing solutions – including Link Now and Link Express – in a single, dynamic market research platform.
Link AI on Kantar Marketplace is: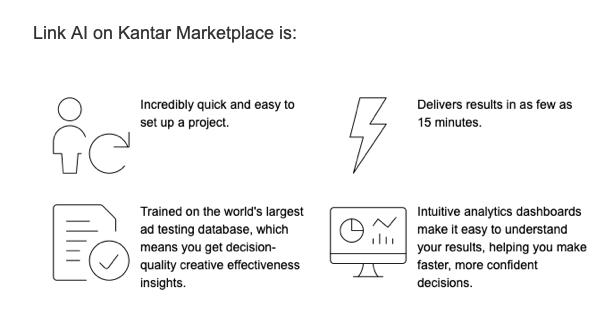 Get in touch with Audrey, Deniz or Pieter to get your personalized demo.